How to Make Tune4win M4V Converter Plus Work on iTunes 12.2 or Later Version
For some user, they may have problem when using Tune4win M4V Converter Plus after upgrading to iTunes 12.2. It is because that iTunes 12.2 changed some preferences and the key option on sharing iTunes Library is not checked by default. Our M4V Converter Plus needs to read iTunes Library information through the file "iTunes Library.xml" to work properly. For iTunes 12.2 users, you need to allow iTunes to share the XML file:
Step1: Open iTunes and Adjust the Settings
Go to iTunes > Preferences > Advanced, then check on the box beside "Share iTunes Library XML with other applications". Click OK to apply.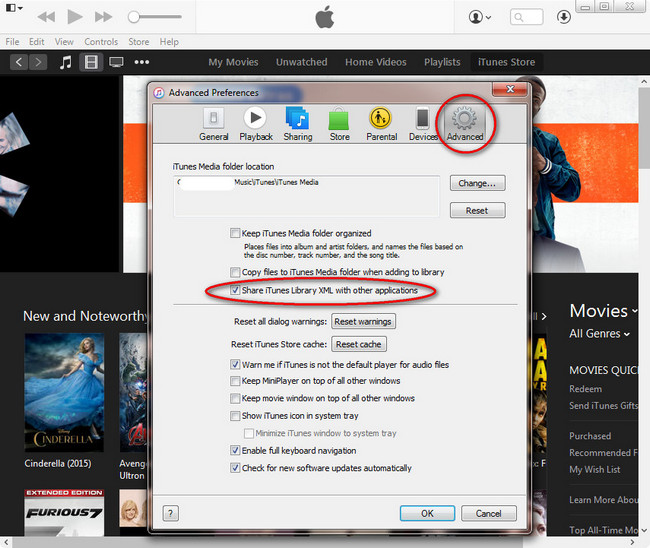 Step 2. Quit iTunes.
Step 3. Run Tune4win M4V Converter Plus again.
Note: If still you can't find any M4V video in the program, please drag the M4V files to Tune4win M4V converter Plus directly from your file folder.
Still not work? Plesae contact us at support@tune4mac.com. Thank you.
What is the iTunes Library.xml file
This file contains some (but not all) of the same information stored in the iTunes Library file. The purpose of the iTunes Library.xml file is to make your music and playlists available to other applications on your computer.
---