DRM Removal Video and Audio Converter Reviews 2014
We provide a large range of products that can remove DRM protections from both videos and audios. In order to help you to understand each product better and to choose the ones suit you the best, we made a list of reviews for some of the typical DRM removal products for videos and audios respectively. So please follow the 2014 DRM Removal Converter Review to decide which one can meet your needs the most.
Rank
#1
#2
#3
#4
#5

Best

Great

Good

Fair

Poor

Product Name

Tune4mac iTunes Video Converter Plus
Noteburner M4P Converter Windows
Tune4win M4V Converter Windows
Tune4mac M4P Converter for Mac
Tune4mac iTunes Audio Converter
Price
$44.95
$39.95
$39.95
$39.95
$39.95
Overall Rating

for Media

#1 for Audio
#1 for Windows

for Music

Free Trial
Product Details
Details
Details
Details
Details
Details
Ratings
Speed
Stability
Easy to Use
Features
Support
Value for money
Buy Now
Features
Batch Conversion

Video Converter

Audio Converter

HD Video Support

Preserves ID3 tags for artist, album, title names and artworks

Legality

Supported DRM Protected Formats
Video Formats

Audio Formats

iTunes Video

iTunes Audio

iTunes Music

WMA

M4P

M4V

M4A

M4B

AAC

other

Supported Devices
iPod, iPhone

Microsoft Zune

Sony PSP

Blackberry

Creative ZEN

ARCHOS MP4 Player

Mobile Phones

Window Mobile devices

iRiver MP3 player

Other Players

Technical Support
User Guide

Help Files

E-mail Support

FAQ's

Operating System
Windows NT/ 2000/XP

Windows Vista/Win7/8

Mac OS X or Higher
Conclusion:
As we can see from above, the 5 programs are functional and high-valued applications that work on removing DRM protections from different iTunes files. Among them, #1, #4, and #5 are for Mac systems, while #2 and #3 are for Windows. #1 and #3 are make efforts in iTunes videos, converting purchased and rented DRM M4V videos to other video and audio formats and devices. #2 and #4 are contribute in iTunes audios, encoding purchased DRM M4P, M4A, and M4B songs to plain audio formats. #5 is responsible to transfer DRM protected or non-protected .AA, .M4B audiobooks on iTunes and audible.com to MP3, WAV and AAC format.
Tutorial of Converting iTunes DRM M4V Videos with #1 and #3
1. According to your system, download the corresponding program.
2. Launch the program with iTunes being closed;
3. Click "Add" button, the purchases and rentals will be listed in the prompt window, choose the ones you prefer to convert;
4. Mac users click "Profile" to select a output format for your DRM M4V videos;
Windows users click "Output Format" and the formats will be show up in the drop-down list.
5. Click "Convert" button to start the conversion and make your videos DRM-free.
Tutorial of Encoding iTunes DRM Music with #2 and #4
1. According to your system, download the corresponding program.
2. Launch the program with iTunes being closed;
3. For Mac users, go to menu bar, click Tune4mac iTunes M4P Converter -> Preferences to set Output Folder, Output Format and Encoding Quality for converted files;
For Windows users, click the "Setting" button on its main window, and in the popup dialog to set Output Folder, Output Format and Tag.
4. Launch iTunes and create a playlist in iTunes to add M4P, M4A, M4B files you want to encode.
5. Right click on the playlist and select "Burn Playlist to Disc". Choose "Tune4mac Virtual CD-RW" (Mac) or "NoteBurner Virtual_CD_RW" (Windows) as CD burner.
6. Click "Burn" to start encoding iTunes music files.
Tutorial of Transferring iTunes and Audible Audiobooks with #5
1. Download the program and launch it with iTunes closed.
2. Launching iTunes, then click File -> Add To Library to import the files you prefer into library.
3. Click Tune4mac iTunes Audio Converter on the menu bar -> Preferences to set audio formats such as MP3;
4. Click "Add" button to import files to the program.
5. Click "Convert" button to remove DRM for your audiobooks.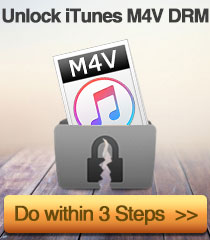 User Reviews
Your software has proven to be a really good solution, so thanks. --David
I like the ease of use of this software. Tool bars, buttons and menus are clearly, labeled and self explanatory. --Kevin