10 Best Movies We Missed This Year
The "TIME" magazine recently has given out a list of "10 Best Movies We Missed This Year". They are 10 compelling films, features and documentaries that we missed when they opened—from the tale of a backpacking couple derailed by a single misstep to the true story of a coalition that declared war on AIDS in the 1980s. Consider this a cheat sheet for the video store or your Netflix and iTunes queues.
And at the bottom of the article, provided ways to get iTunes purchased and rented movies and free trailers.

1. Keep the Lights On
In 2010, literary agent Bill Clegg published Portrait of an Addict as a Young Man, a memoir of his drug addiction and the abuse he heaped on his long-suffering lover, a filmmaker. Now that filmmaker, Ira Sachs, tells his version of that relationship, veiled in fiction—barely. Erik (Thure Lindhardt) first encounters Paul (Zachary Booth) on a phone sex line. They soon begin a passionate but conflicted relationship; Paul, an attorney who works in publishing, is both cloeted and already fond of his crack pipe.

2. Take This Waltz
We wouldn't blame anyone who got only 20 minutes into Take This Waltz and quit. Writer/director Sarah Polley's movie starts slow and even a little annoyingly. But trust us; there is a big payoff. A married woman, Margot (Michelle Williams) tries to choose between her loyal but boring husband Lou (Seth Rogen) and Daniel (Luke Kirby), the free spirit she meets on a plane who just happens to live across the street.

3. The Loneliest Planet
An engaged couple goes on a long trek, backpacking together through the Caucasus Mountains with only a guide for company. Very little happens except that we get to see how comfortable and happy they are together. Then suddenly there's an encounter with strangers during which their strengths and weaknesses are exposed. The movie is a feature-length reading of a short story, but its slimness is deceptive; Raymond Carver would have loved it.
4. Marina Abramovic: The Artist is Present

Matthew Akers and Jeff Dupre's documentary functions as a glowing retrospective of the Serbian-born performance artist's career dating back to the 1970s, much of which has involved nudity and physical pain. The question—is this art?—is raised but there's no question as to what the filmmakers believe; there is more adoration here than critical thinking.

5. Monsieur Lazhar
An Algerian immigrant named Bachir Lazhar (Mohamed Fellag) volunteers himself as a replacement, appearing almost as if by magic. There's something of Mary Poppins in the secretive Bachir; he's fair but stern and a little stiff (he makes the mistake of boring them with Balzac) and because of his own dark past, turns out to be just the right teacher for these kids at this time. The mystery of why the beloved teacher killed herself seems to propel the narrative—was it the fault of the troublemaker who, coincidentally (or not) found her?

6. The Flat
After Arnon Goldfinger's German-born grandmother died, he helped clean out the Tel Aviv flat where she'd lived for decades. Among the dozens of pairs of gloves and ratty fur stoles he found something unexpected: papers and photographs detailing the time his Zionist grandparents toured Palestine in the 1930s in the company of a Nazi and his wife. And not just any Nazi, but a dear friend of theirs, who happened to share Goldfinger's grandfather's gung-ho approach to establishing a Jewish settlement in Palestine...

7. A Simple Life
This story of her maid and his master might be described as Hong Kong's more upbeat version of Amour. Ah Tao (Deanie Ip) has worked for the Leung family for 60 years. Now only Roger (Infernal Affairs star Andy Lau), a film director in his late 40s, still lives in Hong Kong. He hardly seems to notice how Ah Tao lavishes him with attention, until she has a stroke. Then their roles reverse. At her request, he moves her into a nursing home, where he visits her so regularly everyone assumes he is her godson.

8. How to Survive a Plague
The inspiring story of ACT UP, the coalition that declared war on AIDS in the 1980s, from its origins and leaders to its motivations and methods. Even if you lived through this era, went to protests, wept over the AIDS quilt and believed yourself aware, director David France's assured, seamless directorial debut, rich with archival footage, will teach you something about courage, dedication and the power of well-directed anger.

9. Starlet
This atmospheric indie opens with a mystery: who is the pleasant Jane (Dree Hemingway) and why is this leggy beauty renting a room in the San Fernando Valley from a fractious, idiotic couple who spend their days getting high and playing videogames? A perfectly pitched and deeply touching story of an odd and unexpected kinship, the dreamy Starlet finally cured me of the psychic wounds left by Star 80, Bob Fosse's 1983 film starring Dree Hemingway's mother, Mariel.

10. Oslo, August 31
Anders is a drug addict, about to be sprung from rehab after a lengthy stay, and his doctors are preparing him for a new life. They send him to Oslo to interview for an entry-level job at a magazine and Anders spends the day in the city, stopping to visit his best friend, his family home and he hopes, his sister. Wherever he goes he's greeted with either cautious optimism or doubt. Without passing judgment, Oslo enables us to understand the decision Anders faces: to get on with life, or with death. Suspenseful and powerfully illuminating, director Joachim Trier's film is a quiet marvel.
Source from: http://entertainment.time.com/2012/12/14/10-best-movies-we-missed-this-year/?iid=ent-article-recirc
---
Tips for Movies and Videos:
• To rip DRM protection from iTunes purchased and rented videos, you can look at the iTunes DRM Removal, and here is the tutorial of how to. [More]
• To download iTunes Trailers, with Firefox Browser, download the add-on DownloadHelper. When the video starts to play, its icon will spin and which means the video is available for downloading. [More]
• To record iTunes Trailers and Netflix movies, Tune4mac Video recorder and Converter is recomended, it could record video with audio, and users could detect screen area manually.
---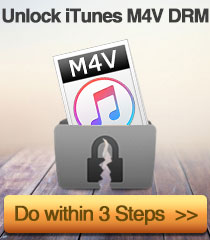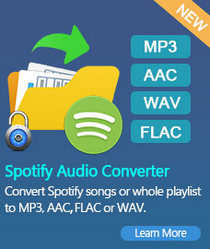 Hot Articles
We Promise