How to Extract Audio /Music from iTunes Movies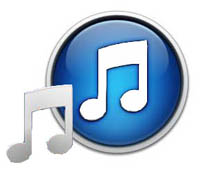 Have you ever met the situation: You loved some music in some movie, and desperately wanted to rip it off and carry it in devices? For me, the time when I watch "Inglourious Basterds", when the French girl who owns the cinema been killed by the German soldier who is madly in love with her a few seconds ago, and the moment she has been shot and her blood splattered, the music sounded, I was shot too. The music is so beautiful and the scene is so desperate. The song named "Un Amico", composed by Ennio Morricone, and has been recorded in the Soundtrack. However, I never found some music from "Velvet Goldmine". Jonathan was wearing long hair, dressing in purple velvet skirt and high heels, and intonated "Sebastian". It's stunning. But the song is not in the soundtrack, not even finished and not exists as a song.
Every time I met the situation, I would extract and clip the music from the movie. And here, in this article, I will write that how did I convert the audio or music from iTunes movies. The method could be also extended to iTunes TV episodes, series, and shows.
---
Things We'll Need:
To extract audio, we need an extractor. But for iTunes movies, what matters more is that we need a DRM removal. DRM protection is responsible to avoid iTunes videos from being copied and edited. Of course, if any tool could combine the duties of extractor and removal, lots of efforts would be save.
Tune4mac iTunes Video Converter is a professional Mac DRM removal, and could also extract audio from DRM protected iTunes purchased and rented M4V videos.
Free download the program: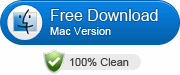 ---
Step-by-Step Tutorial:
1. Launch the Program with iTunes closed, or else it will relaunch your iTunes again.
2. Click "Add" button to import your iTunes movies. It will popup a window with your iTunes purchases and rentals listed, choose the one has your wanted beautiful music.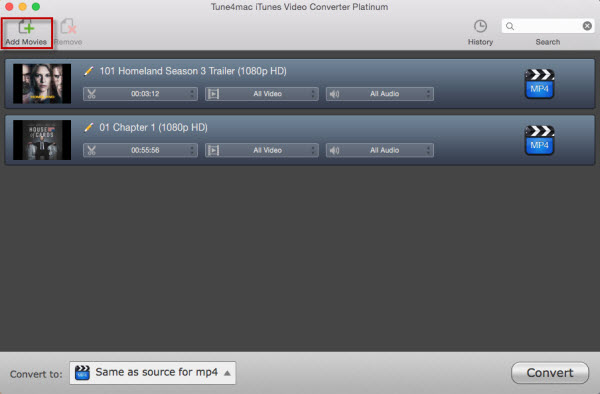 3. Click Profile -> Common Used Audio Formats to choose the audio format you want it to be, .mp3, .aac, .ogg, or .wma.
4. Now we can start the conversion. But before conversion, we can set specific time first. Under the "Profile Setting", there is a "Start" and a "Stop", we can calculate the length and start and stop time of the music or audio, and manually edit it there.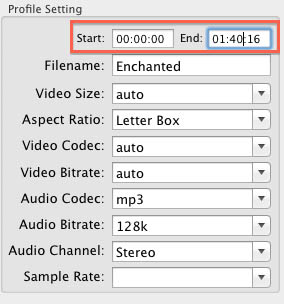 5. Click "Convert" icon up top. During the conversion, you may not able to use iTunes.
After conversion, now you are freely to use the music or sound to enjoy on your MP3 players, phones and tablets, or to make your own videos.
---
Other Software You may Use for Audio and Music:
It is a professional tool for video and DVD converting, which could also convert videos and DVDs to audio formats.
You may also purchase soundtracks or classic albums from iTunes, and this software could help to remove DRM protection from your songs and albums, and convert M4P, M4B, M4A to plain MP3, AAC or WAV formats.
---