Top 10 Romance Movies for Valentine's Day in iTunes
Valentine's Day is getting closer, have you already settled your plan? Will you choose to watch a movie? If so, would you choose to watch a movie in the cinema, or light some candle, make a dinner and watch a movie with your lover in the coach?
No matter what you are planning for your Valentine's Day, here are the top 10 romance movies for the day from iTunes; it may help you make the day more memorable.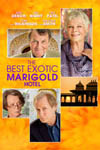 1. The Best Exotic Marigold Hotel (PG-13)
An acclaimed cast lights up this witty romantic comedy from the director of Shakespeare in Love. When seven cash-strapped Brits journey to a retirement resort in India, friendship and romance blossom as they touch each other's hearts in the most unexpected ways. In the end, they will all discover that life and love can begin again when you embrace today and let go of the past.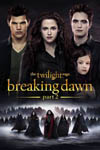 2. The Twilight Saga: Breaking Dawn - Part 2 (PG-13)
In the fifth and final chapter of The Twilight Saga, the birth of Bella and Edward's child ignites forces that threaten to destroy them all. The Cullens must enlist the help of distant friends and former enemies, including Jacob's wolf pack, as tensions build toward all-out war in the thrilling conclusion to the epic phenomenon.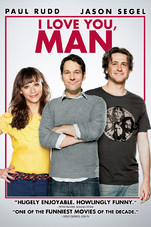 3. I Love You, Man (R)
In this wildly funny hit comedy, Paul Rudd (KNOCKED UP) gets engaged to the girl of his dreams but has not a single guy friend to be his Best Man until he meets the ultimate dude, Jason Segal (FORGETTING SARAH MARSHALL). Rudd and Segal's "bro-mance" takes male-bonding to hilarious new heights that keep you laughing until the unforgettable last frame.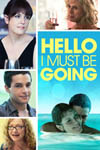 4. Hello I Must Be Going (R)
An affair with a 19-year old actor (GIRLS' Christopher Abbott) helps reinvigorate life for thirty-something Amy (TWO AND A HALF MEN'S Melanie Lynskey) after she moves home to her parents' house following her divorce, in this humorous take on modern relationships.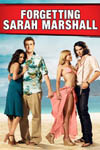 5. Forgetting Sarah Marshall (R)
From the guys that brought you The 40-Year-Old Virgin and Knocked Up, comes "One of the funniest, damn movies I've ever seen!" (Richard Roeper, At the Movies with Ebert & Roeper). Peter (Jason Segel) is a struggling musician who finds his world turned upside down when his TV celebrity girlfriend, Sarah Marshall (Kristen Bell), dumps him for a tragically hip rock star. It's the hysterically funny look at how far one man will go to forget a girl – and all the fun he finds along the way!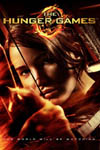 6. The Hunger Games (PG-13)
Based on the best-selling books by Suzanne Collins, THE HUNGER GAMES is the first film in the franchise. Every year in the ruins of what was once North America, the Capitol of the nation of Panem forces each of its twelve districts to send a teenage boy and girl to compete in the Hunger Games. Sixteen-year-old Katniss Everdeen volunteers in her younger sister's place and must rely upon her sharp instincts when she's pitted against highly trained Tributes who have prepared their entire lives. If she's ever to return home to District 12, Katniss must make impossible choices in the arena that weigh survival against humanity and life against love.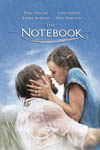 7. The Notebook (PG-13)
As teenagers, Allie (Rachel McAdams) and Noah (Ryan Gosling) begin a whirlwind courtship that soon blossoms into tender intimacy. The young couple is quickly separated by Allie's upper-class parents who insist that Noah isn't right for her. Several years pass, and when they meet again, their passion is rekindled, forcing Allie to choose between her soulmate and class order. This beautiful tale has a particularly special meaning to an older gentleman (James Garner) who regularly reads the timeless love story to his aging companion (Gena Rowlands). Based on the best-selling novel by Nicholas Sparks, The Notebook is at once heartwarming and heartbreaking and will capture you in its sweeping and emotional force.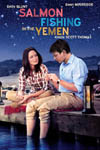 8. Salmon Fishing in the Yemen (PG-13)
Ewan McGregor (Beginners) and Emily Blunt (The Adjustment Bureau) star alongside Oscar©-nominee Kristin Scott Thomas (I've Loved You So Long) and Amr Waked (Syriana) in this extraordinary, beguiling tale of fly-fishing and political spinning, of unexpected heroism and late-blooming love and of an attempt to prove the impossible, possible. Directed by Oscar©-nominee Lasse Hallström (Chocolat) and written by Oscar©-winner Simon Beaufoy (Slumdog Millionaire), this feature film is based on Paul Torday's acclaimed novel about a scientist who looks to fulfills a sheikh's dream of bringing the sport of fly-fishing to his homeland in Yemen. It is produced by Paul Webster (The Motorcycle Diaries) and executive produced by Jamie Laurenson, Stephen Garrett, Paula Jalfon, Zygi Kamasa and Guy Avshalom.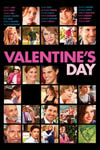 9. Valentine's Day (2010) (PG-13)
Seen through the eyes of a multigenerational cast of characters, "Valentine's Day" threads its way through a variety of relationships--from first dates to longtime commitments, from young crushes to old flames, and from perpetual singles to unrequited loves. To tell the interconnecting stories, the film brings together one of the largest all-star ensembles ever assembled in one film.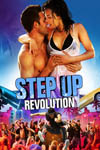 10. Step Up Revolution (PG-13)
Step Up: Revolution is the next installment in the worldwide smash Step Up franchise, which sets the dancing against the vibrant backdrop of Miami. Emily (Kathryn McCormick) arrives in Miami with aspirations of becoming a professional dancer and soon falls in love with Sean (Ryan Guzman), a young man who leads a dance crew in elaborate, cutting-edge flash mobs, called "The Mob". When a wealthy businessman threatens to develop The Mob's historic neighborhood and displace thousands of people, Emily must band together with Sean and The Mob to turn their performance art into protest art, and risk losing their dreams to fight for a greater cause.
---
What are "PG-13" and "R"?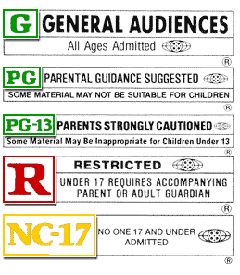 The PG-13 and R are ratings from the US film-rating system. The Motion Picture Association of America's film-rating system is used in the U.S. and its territories to rate a film's thematic and content suitability for certain audiences.
The ratings used from the late 1990s to this day are:
• Rated G: General Audiences – All Ages Admitted.
• Rated PG: Parental Guidance Suggested – Some Material May Not be Suitable for Children. Such films may contain only mild violence, language, drug references, brief nudity and/or implied or inferred sexual activity.
• Rated PG-13: Parents Strongly Cautioned – Some Material May be Inappropriate for Children Under 13. Such films may contain moderate violence, some suggestive material and nudity, some sexual situations, brief strong language and/or soft drug use.
• Rated R: Restricted – Under 17 Requires Accompanying Parent or Adult Guardian. Such films may contain rough and/or persistent violence and suggestive material, hard language and horror, crude sexual content, sexually oriented nudity, and/or hard drug use.
• Rated NC-17: No One 17 and Under Admitted. Such films may contain brutality/pervasive strong graphic violence, explicit sexual content, sexual assault, extreme horror and/or crude indecent language.
---
Tips for Movies and Videos:
• To rip DRM protection from iTunes purchases and rentals, you can look at the iTunes DRM Removal, hence, you just need to rent the movies to watch, and then you can keep the iTunes movies forever.
• To download iTunes Trailers, with Firefox Browser, download the add-on DownloadHelper. When the video starts to play, its icon will spin and which means the video is available for downloading. [More]
• To record iTunes Trailers and Netflix movies, Tune4mac Video recorder and converter is recomended, it could record video with audio, and users could detect screen area manually.
• To edit iTunes videos, you can refer to how to import iTunes videos into iMovie or FCP for further edit.
• To burn iTunes videos into DVD, you can look at tutorial of how to.
---