Playing iTunes Movies on Nokia Lumia 610 NFC
--- The First One Global FNC WP Smartphone
Review of Nokia Lumia 610 NFC
As the first one global NFC windows phone system smartphone, Nokia Lumia 610 NFC was published after hours later of its video show explosure. Depends on the supporting of NFC and special designed applications, Nokia Lumia 610 NFC can support the contactless payments with VISA's PayWave and MasterCard's PayPass and accomplished the "one-key-payment" function which make payment easier and safer. Beside, Nokia also help users pair supportable accessories Nokia's Play 360 speaker, which makes them connect with other accessories quickly and easily than traditional PIN-based Bluetooth. Like any other smartphone, Nokia Lumia 610 NFC comes with a 5 megapixel cameral, a large numbers of applications, stereo FM radio, and even XBOX live hub.
Some Flaws of Nokia Lumia 610 NFC about Playing iTunes Movies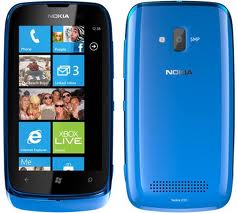 Even though Nokia worked out a numbers of applications to support NFC, it couldn't make up some flaws of playing iTunes Movies. As we know, the format of iTunes movies is M4V, however Nokia Lumia 610 NFC can't support this kind of format. If you want to play iTunes movies on Nokia Lumia 610 NFC, that is not impossible, believing Tune4mac iTunes Video Converter Platinum will become the best partner of Nokia Lumia 610 NFC.
How to play iTunes Movies on Nokia Lumia 610 NFC
Tune4Mac iTunes Video Converter Platinum is a professional iTunes video converter, which can convert both purchased and rental movies to many devices such as Nokia, Apple iPhone 4S, iPad 2, iPod, Sony PSP, Microsoft Zune, Blackberry Smartphones, HTC Phones, Motorola Xoom, Samsung Galaxy Tab, HP TouchPad, etc. (The common version can't convert rental iTunes Movies). This application supports batch conversion and compatible with Mac OS X 10.5 Leopard, 10.6 Snow Leopard, 10.7 Lion and iTunes 10.6. One of the best advantages is that it is easy to use.
Simple Image Tutorial of Use Direction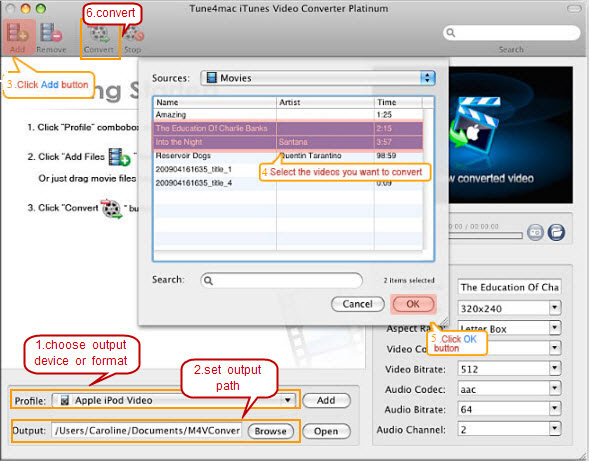 According to the range of Nokia, Nokia Lumia 610 NFC will initially launched by Orange. It is estimated that the device will launch earlier on the 3Q. To regret, the price still need to wait...
Lumia 610 NFC and other 17 Mobile Phones Got MasterCard PayPass
Authorization
In order to develop PayPass mobile payments services, MasterCard make a new plan to let more mobile phones which own NFC function to support PayPass. So far, there are 17 mobile phone be passed this service in the first promotion. They are BlackBerry 9900, 9790,9369; HTC One X, intel Medfield, LG Viper 4G LTE, Optinumus Elite; Nokia 603, Lumia 610 NFC; Samsung Wave Y, Galaxy miniI2, Galaxy S Advance, Galaxy Nexus HSPA+; Sony Xperia S and Xperia Sola. Some of it have already own this function. Others are recently added.