iTunes Movies, TV Episodes and Books for Kids
With the arrival of the end of 2012, iTunes has made inventories about movie, music, TV series, and audiobook, etc. Now here we listed some movies, TV series, and books that are suitable for kids to watch and read, every category with 5 art pieces.
5 Movies for Kids:

When the kingdoms most wanted and most charming bandit Flynn Rider hides in a mysterious tower, the last thing he expects to find is Rapunzel, a spirited teen with an unlikely superpower 70 feet of magical golden hair! Together, the unlikely duo sets off on a fantastic journey filled with surprising heroes, laughter and suspense. Let your hair down and get ready to cheer for Tangled.

In the distant future, a small waste-collecting robot Wall-E inadvertently embarks on a space journey that will ultimately decide the fate of mankind. Meanwhile he meets a sleek search robot named EVE. WALL-E chases EVE across the galaxy and sets into motion one of the most exciting and imaginative comedy adventures ever brought to the big screen.

By tying thousands of balloons to his home, 78-year-old Carl sets out to fulfill his lifelong dream to see the wilds of South America. Russell, a wilderness explorer 70 years younger, inadvertently becomes a stowaway. In the journey, they meet fantastic friend, stuck together in the wilds of the jungle. Carl realizes that sometimes life's biggest adventures aren't the ones you set out looking for.

As Andy prepares to depart for college, Woody, Buzz, Jessie and the rest of Andy's faithful toys wonder what will become of them. But, when a mix-up lands them at Sunnyside Daycare, they meet a host of new toys and soon discover a wild new adventure is just beginning! Take an amazing journey with some of the most beloved characters in movie history and discover what being a friend is truly all about.
Vying for the title of "World's Greatest Villain", Gru – along with his hilarious crew of mischievous minions – plots to pull off the craziest crime of the century: steal the moon! But when Gru enlists the help of three little girls, they see something in him nobody else has ever seen: the perfect dad.
How to Remove DRM Protections from Purchased and Rented iTunes Movie >>
5 TV Episodes for Kids:
The grumpy, grouchy, Yule-hating Grinch plots to ruin the Whos' Christmas. Can he steal their holiday spirit by stealing their holiday treats? Dr. Seuss' magical imagination continues with yet another classic — Horton Hears a Who — about a rotund, blue-eyed, altogether lovable elephant named Horton who comes to animated, colorful life with the special.
Carly hosts her own homegrown web show, iCarly. While grappling with typical issues of adolescence, Carly, Sam, and Freddie find out that they have also become online celebrities as their show – which features talent contests, recipes, problem-solving, and random dancing – garners international accolades.

Wayne and Lanny must race to recover classified North Pole technology, which has fallen into the hands of a computer-hacking Naughty Kid! Desperate to prevent Christmas from descending into chaos, Wayne seeks out the foremost Naughty Kid Field Expert to aid in the mission: a bombastic member of the Coal Elf Brigade who also happens to be his estranged brother, Noel.

Inside the computer world of the grid, a young program named Beck becomes the unlikely leader of a revolution against a corrupt regime. His mission is to free his home and liberate his friends from the oppressive reign of the villainous Clu and his evil henchman, General Tesler. Meanwhile, Beck works to balance his life with his friends Mara and Zed at Able's Garage with his duties as the Renegade while he begins to assemble a team for the Uprising.
Even after more than 100 episodes, what could be better than serving up smiles as the alter ego of the world's happiest sponge? Step out of character and choose my 20 favorite episodes. Be sure to check out each episode description, 'cause I go full sail's ahead into why that episode makes me feel all bubbly inside (and hopefully you, too!).
How to Remove DRM Protections from Purchased and Rented iTunes TV Series >>
5 Books for Kids:

In the small town of Rocking Creek, the story of one boy's unforgettable summer is spelled out in a collection of his journal entries. The story follows Brandon, a boy that has been labeled as the wimpiest kid around. His life is miserable and he sets out to find a way to change it. The only thing is, his way of changing his image go him into a lot more trouble than he could have imagined.

Get a sneak peek inside four of the coolest chapter book series! Meet the zany characters of My Weird School #1: Miss Daisy Is Crazy by Dan Gutman; travel the world with Flat Stanley's Worldwide Adventures #1: The Mount Rushmore Calamity by Jeff Brown; laugh out loud with Roscoe Riley Rules #1: Never Glue Your Friends to Chairs by Katherine Applegate; and discover the magic with Fairy Blossoms #1: Daisy and the Magic Lesson by Suzanne Williams.

Learn all about sharks with Discovery Kids! Packed with action-packed full color photographs, fun facts, a cool quiz, and a glossary, this reader is perfect for helping kids learn about kinds of sharks, where they eat, where they live, and more in a fun and vibrant manner. Developed with the help of educational experts and ideal for ages 4-8, this Discovery Kids reader is a great introduction to children's non-fiction.

In this FCBD edition, we'll not only present three adventures from our established all-ages series; but we'll also feature three all-new stories from three brand new all-ages series debuting this year: OKIE DOKIE DONUTS by Chris Eliopoulos, PIRATE PENGUIN VS NINJA CHICKEN by Ray Friesen, and UPSIDE DOWN by Jess Smart Smiley. Perfect for everyone in the family.

A Valentine's Day dance at Greg Heffley 's middle school has turned his world upside down. As Greg scrambles to find a date, he's worried he'll be left out in the cold on the big night. His best friend, Rowley, doesn't have any prospects either, but that's a small consolation. An unexpected twist gives Greg a partner for the dance and leaves Rowley the odd man out. But a lot can happen in one night, and in the end, you never know who's going to be lucky in love.
---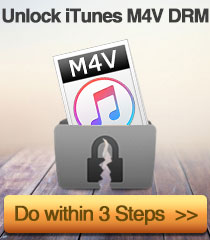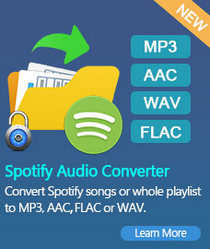 Hot Articles
We Promise