Can I Convert Audiobook from AA, M4B to MP3?
Why We Need Audiobook
In present times, life gets busier and time gets tighter with the busy working in pressure, however, to those who love reading, audiobook is the best solutions. This is why audio book market has been growing in the past few years. Now, many new phones and MP3 player appear, the younger generation can listen books help themselves. Some publisher begin to predict, the sales of some popular audio books must beyond the physical books and e-books. Now let's see why audiobook so popular? what's the advantages of audiobook.
1. Listening audiobook is more convenience than the physical book, because you can listen audiobook while walking, shopping, waiting in line.
2. To labouring people, especially IT professionals, audiobook is a good relax tool after work.
3. Audiobook are download every easily, you don't need to go to shop to find a book.
4. Audiobook are cheaper than physical books.
5. No like physical books, audiobook store easily and safely, it don't take up too much room from your house.
How to Convert Audiobook from AA, M4B to MP3
In most cases, we would like to download audiobook from iTunes and Amazon audible.com, however, these audiobook files always are protected so that we can't move it from computer to our devices. It brings a lot of troubles. But don't worry, you can use Tune4Mac Audio converter to remove DRM protection and convert audiobook from aa or m4b to mp3. As we know, mp3 is almost supported by all electric mobile devices, if you convert audiobook to mp3, it means you can listen it anywhere. But how to convert audiobook to MP3 with Tune4Mac Audio converter?
Step by Step:
1. Download and install Tune4Mac Audio converter.
2. Open Tune4Mac Audio converter and set output format as MP3 from Profile >Output File Format.

2. Add audiobook to Tune4Mac Audio converter.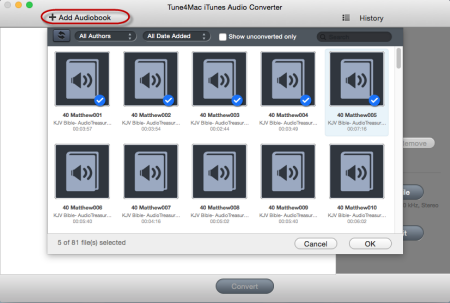 3. Press "Convert" button on the top of Tune4Mac Audio converter.
Actually, Tune4Mac Audio Converter supports batch conversion and the conversion speed is very fast. It can safe a lot of time. You can also convert iTunes m4b audiobook or audible.com aa audiobook to other formats such as WAV, AAC, etc.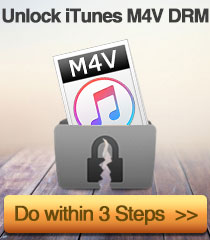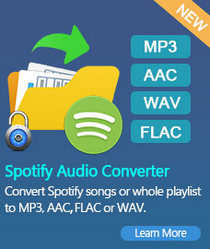 Hot Articles
We Promise