Comparison: iPhone 5 vs Galaxy S3 vs Nexus 4 vs Droid DNA
HTC and Verizon have joint launched the Droid DNA, a 5-inch smartphone hybrid with an amazing 1080p resolution. Now it starts to book and in November 21st, it would be available. Before purchasing, let's first look into the differences from other phones.
Here is a comparison of the 4 popular phones.
Product
Apple iPhone 5
Samsung Galaxy S3
LG Nexus 4
HTC Droid DNA

Operating System

iOS 6.0.1
Android 4.0 with TouchWiz UI
Android 4.2
Android 4.1 with HTC Sense 4+

Screen

4.0-inch LCD
4.8-inch
Super AMOLED
4.7-inch
WXGA Full HD Plus
5-inch Super LCD 3

Resolution

1,136 × 640
1,280×720
1,280x768
1,920×1,080
Processor
Dual-core A6X
Dual-core Snapdragon S4 (US)
1.5GHz, quad-core Snapdragon S4 Pro
1.5GHz, quad-core Snapdragon S4 Pro
RAM
1GB
2GB
2GB
2GB
Storage
16 / 32 /64GB
16 / 32GB + micro SD
8 / 16GB
16GB
SD Slot
NO
YES
NO
NO
Front Camera
1.2 Mefapixel
1.9 Megapixels
1.3 Megapixels
2.1 Megapixels
Rear Camera
8 Mefapixel

8 Mefapixel
8 Mefapixel
8 Mefapixel
Connectivity
Wi-Fi, 4G LTE, HSPA+
Wi-Fi, 4G LTE, HSPA+
Wi-Fi, 3G (WCDMA), HSPA +
Wi-Fi, 4G LTE, EV-DO Rev.A
Bluetooth
4.0
4.0
4.0 + A2DP
4.0
Battery
1440mAh
8 hours
2100mAh
2100mAh
15.3 hours
2100mAh
12.8 hours
Charger
Lightning connector
Micro USB
Wireless
Micro USB
Size
123.8 x 58.6 x 7.6 (mm)
136.6 x 70.6 x 8.6 (mm)
133.9 x 68.7 x 9.1 (mm)
140.9 x 70.6 x 9.7 (mm)
Weight
112g
133g
138g
140g
Price
$200+

$200+

$299 (8GB)
$349 (16GB)

$199 (contract)
$599.99

Status
Available
Available
Availale
Nov. 21st
Conclusion:
The biggest attraction of the new HTC Droid DNA is definitely its screen. It has the delicate extremely 440ppi display, and the view angle of the screen and brightness are better than the Galaxy S3 Super AMOLED. But turning the brightness to maximum, the iPhone 5 is the brightest. And compare with the other 2 Android phones, Nexus 4 would get longer Android updates since it's using the new coming Android 4.2 system.
Tangled normalized tangled, choose the phone that you want. So, Which phone would you choose to buy? And would you buy the Droid DNA?
Tips for Geeks and Phone Fans: How to convert iTunes videos to your Android?
Even we choose an Android, it does mean that we would like being remote from Apple's ecosystem, then how can we play iTunes movies on Android phones and tablets? To do that, first we need to remove DRM protection from iTunes videos. iTunes Video to Android Converter could easily remove DRM from iTunes purchases and rentals, and then convert to the compatible video formats with phones and other devices.
Continue Reading:
How to Remove DRM from iTunes Rentals and Purchases?
---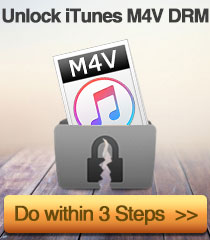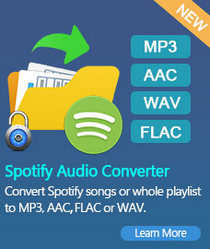 Hot Articles
We Promise