Comparison between Tablets:
iPad Mini vs Nexus 7 vs Kindle Fire HD vs Nook HD
Apple has released its iPad Mini. As a latecomer, what is the difference between iPad Mini and other small plate tablets, especially the one mentioned by Vice President Phil as "some Android tablet"?
Here is the comparison.
Product
iPad Mini
Nexus 7
7-inch Kindle Fire HD
Nook HD

Operating System

iOS 6.0
Android 4.1
Android 4.0
Android 4.0

Screen

7.9-Inch
LED-backlit IPS, 163 PPI
7-Inch
IPS display, 216 PPI
7-Inch LCD IPS, 216 PPI
7-Inch LCD IPS, 243 PPI

Resolution

1,024 x 768
1,280 x 800
1,280 x 800
1,440 x 900
Processor
Dual-core A5
1.7GHz Quad-core NVIDIA Tegra 3
Dual-core 1.2GHz TI OMAP4 4460
Dual-core 1.3GHz TI OMAP 4470
Memory
1GB
1GB
1GB
1GB
Capacity
16GB / 32GB /64GB
8GB / 16GB
16GB / 32GB
8GB / 16GB + microSD
Interface
Lightning Interface 3.5mm headphone
micro USB,
3.5mm earphone
microSD, micro HDMI, 3.5mm headphone
30-pin connector,
3.5mm headphone
Front Camera
FaceTime HD
1.2 Megapixels
HD
No
Main Camera
5 Mefapixel
1080p video
No
No
No
Cellular Network
Optional LTE
No
No
No
WiFi
802.11a/b/g/n
802.11a/b/g/n
802.11a/b/g/n
802.11b/g/n
Bluetooth
4.0
4.0
3.0
3.0
Accelerator
Yes
Yes
Yes
Yes
Gyro
Yes
Yes
Yes
Yes
Battery
10 hours
4,325mAh
4,400mAh
4,050mAh
Thickness
7.2mm
10.45mm
10.3mm
11mm
Weight
308g
340g
395g
315g
Price
$329 (16GB WiFi)
$459 (16GB LTE)
$429 (32GB)
$559 (32GB LTE)
$519 (64GB)

$199 (8GB)
$249 (16GB)

$199 (16GB)
$249 (32GB)

$199 (8GB)
$229 (16GB)

Tine to Market
November 2nd
Already
Already
Already
By contrast, the biggest difference between the tablets probably should be that, iPad Mini has a relatively luxury price, $329 is much higher than the other $199s. Moreover, iPad mini has a larger screen, also it is thinner and lighter; the front and main cameras are better. In addition, the version equipped with LTE may not have too many users, but if there is such a demand, currently only iPad mini can meet (reportedly the 29th Google conference will also be released Nexus 7 with 3G network, and the 4G network Kindle Fire HD is 8.9 inch).
Which one you would choose to buy? And would you buy the iPad mini?
Tips for Tablet fans: How to keep iTunes M4V videos on iPad mini, Nexus 7, Kindle Fire HD, and Nook HD?
As we know, iTunes Store takes up a big share of movies and videos download, and the quality from there is always bravo. As for iPad Mini, videos can be sync through iTunes to the tablet, although rental videos are time limited. But how do other tablets play iTunes M4V and DRM-protected videos? And how does iPad mini get rid of the time restriction, to keep rentals longer like forever? For those purposes, we could download the software iTunes to Tablets Converter, which could easily remove DRM protection from iTunes purchases and rentals, and then convert videos into formats like MOV, MP4, AVI, FLV, etc.
---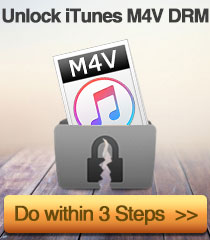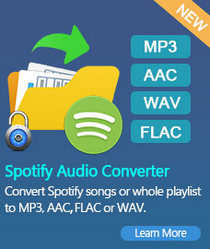 Hot Articles
We Promise