Top 10 Movies You Should Watch in 2012
--How to Remove DRM from iTunes M4V Movies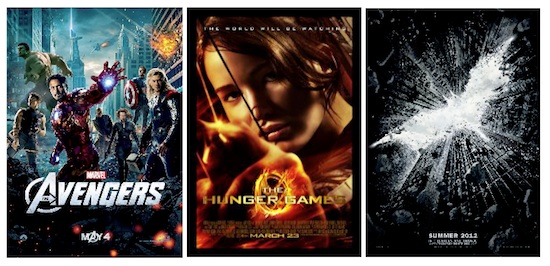 Are you a movie lover? Do you like watching movies, especially those hot movies in this year? And do you know the top 10 movies of 2012 that are voted by other movie fans? Why not have a look at the top 10 movies in 2012 as listed below:
No.10 Snow White & The Huntsman
Score: 67%
In a twist to the fairy tale, the Huntsman ordered to take Snow White into the woods to be killed winds up becoming her protector and mentor in a quest to vanquish the Evil Queen.
No.9 The Amazing Spider-Man
Score: 71%
Peter Parker finds a clue that might help him understand why his parents disappeared when he was young. His path puts him on a collision course with Dr. Curt Connors, his father's former partner.
No.8 The Bourne Legacy
Score: 72%
An expansion of the universe from Robert Ludlum's novels, centered on a new hero whose stakes have been triggered by the events of the previous three films.
No.7 The Hobbit: An Unexpected Journey
Score: 72%
A curious Hobbit, Bilbo Baggins, journeys to the Lonely Mountain with a vigorous group of Dwarves to reclaim a treasure stolen from them by the dragon Smaug.
No.6 Looper
Score: 72%
In 2074, when the mob wants to get rid of someone, the target is sent 30 years into the past, where a hired gun awaits. Someone like Joe, who one day learns the mob wants to 'close the loop' by transporting back Joe's future self.
No.5 Men in Black 3
Score: 76%
Agent J travels in time to MIB's early years in the 1960s, to stop an alien from assassinating his friend Agent K and changing history.
No.4 Ted
Score: 78%
As the result of a childhood wish, John Bennett's teddy bear, Ted, came to life and has been by John's side ever since - a friendship that's tested when Lori, John's girlfriend of four years, wants more from their relationship.
No.3 The Hunger Games
Score: 79%
Katniss Everdeen voluntarily takes her younger sister's place in the Hunger Games, a televised fight to the death in which two teenagers from each of the twelve Districts of Panem are chosen at random to compete.
No.2 The Avengers
Score: 80%
Nick Fury of S.H.I.E.L.D. brings together a team of super humans to form The Avengers to help save the Earth from Loki and his army.
No.1 The Dark Knight Rises
Score: 80%
Eight years on, a new terrorist leader, Bane, overwhelms Gotham's finest, and the Dark Knight resurfaces to protect a city that has branded him an enemy.
Useful Tips for You:
Remove DRM protection from iTunes movie purchases or rentals.
If you missed those movies in theater, you can download them in iTunes Store. But you should know that movies downloaded from iTunes are protected by DRM, you have to unlock the limitation firstly. To remove the DRM from iTunes movies, you only need a magic iTunes DRM Converter, called Tune4mac iTunes DRM M4V Converter to help you convert the protected M4V movies to other format and devices to play back as you like.
How to Remove DRM from iTunes M4V Movies
Step 1. Install and launch Tune4mac iTunes M4V Converter.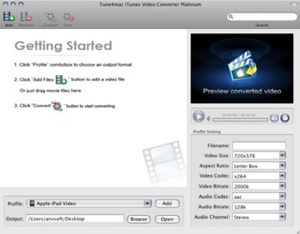 Step 2. Click "Add" button to import iTunes M4V movies to Tune4mac. Or you can simply drag & drop the M4V to Tune4mac.
Step 3. Select output path and output format as you like.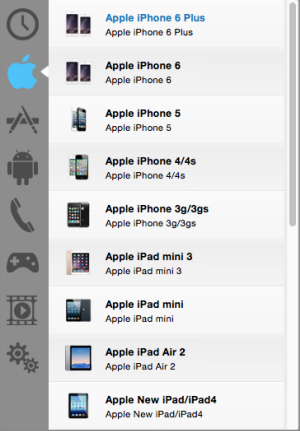 Click "Profile" drop-down list, you can choose formats you desire by locating mouse on the right portion, such as Apple iPhone, Apple iPod, Apple iPad, PSP, PS3, Zune, etc.
Click "Output", you are allowed to set the output folder as your own favorite.
Note: You are also allowed to customize the output parameters for iTunes Tangled M4V movie on the right settings panel. Of course, if you are not very sure of these parameters, the default settings are recommended.
Step 4. Click "Convert" to start to convert iTunes M4V movie to other devices.
With this powerful DRM converter software, you can enjoy your favorite movies in no time!
Keep reading..
How to Remove DRM from M4V Downloaded from iTunes 11
---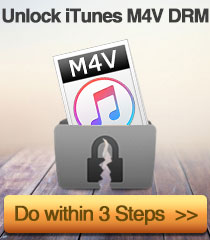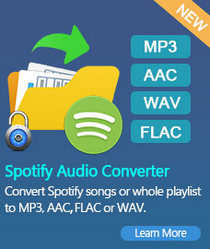 Hot Articles
We Promise