Further Explain the Matter of Nokia Lumia 900 Video and Remove DRM from iTunes Movies to Nokia Lumia 900
Basic Knowledge about Nokia Lumia 900
Nokia Lumia 900 is a Windows Phone Mango-powered smartphone, first unveiled at January 09, 2012 by Nokia at Consumer Electronics Show 2012, where it won the Best Smartphone award in January 2012. The phone has 4G LTE support and was released in April 8th, 2012. The Nokia Lumia 900 has a 4.3" display and a ClearBlack AMOLED 800×480 capacitive touchscreen. It also features a one piece polycarbonate body and is available in black, cyan and white.
Detailed Analysis about the Matter of Video of Nokia Lumia 900
1. The Parameter of Nokia Lumia 900 Video
| | |
| --- | --- |
| Main video camera | Secondary video camera |
| Camera video resolution width | Secondary camera video resolution width |
| 1280  pixels | 640  pixels |
| Camera video resolution height | SSecondary camera video resolution height |
| 720  pixels | 480  pixels |
| Camera video frame rate | Secondary camera video frame rate |
| 30  frames per second | 30  frames per second |
Video Format: WMV9, H.264/AVC, MPEG-4, 3GPP Formats (H.263), AVI, VC-1, ASF
Camera Video Format: MPEG-4
Main Video Camera Features: Video Recorder, Video Player, Video Streaming, Video Stabilization, Continuous Auto Focus
2. The Comparison of Related Video Parameter among Nokia Lumia 900, iPhone 4S, HTC Titan 2, Samsung Galaxy Nexus, HTC One X

According to above detail analysis about video format and parameters of Nokia Lumia 900, it is not hard to see that Nokia Lumia 900 can't play M4V movies since its format and parameter limitation. Then how to make Nokia Lumia 900 much easier to play M4V movies? That must rely on DRM remove software.
Remove DRM from iTunes Movies to Nokia Lumia 900
Tune4Mac M4V Converter Platinum is a professional iTunes M4V converter, which can remove DRM protection and convert vides to Nokia Lumia 900 in a high speed and good quality. It can convert both purchased and rental m4v movies to MOV, MP4, AVI, FLV, MPEG formats. Some people always reflect they are in trouble when they play PC or Mac Movies on Nokia or other devices. Actually, you couldn't play movies on Nokia Lumia 900 even enough Nokia Lumia 900 supports this kind of format movie. That is because they support different parameters. You can use Tune4Mac M4V Converter Platinum to reset up these parameters.
The Parameters Set Up Interface of Tune4Mac M4V Converter Platinum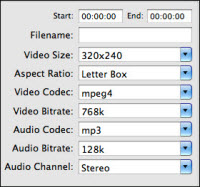 Actually, the shape of Nokia Lumia 900 is similar to the Nokia Lumia 800 very much, even it could be regard as the enlarge version of Nokia Lumia 800. The thickness has been compressed to11.5mm, which is the thinnest Lumia Phone. The first batch only provide blue and blank color. Will Nokia Lumia 900 regain the position on the Phone market? Let's wait and see.
Read the use guide of Tune4Mac M4V Conveter Platinum…
---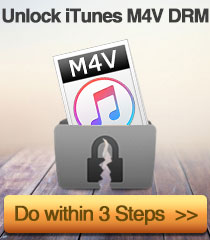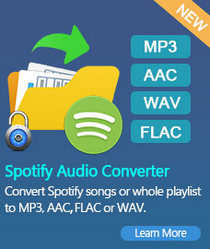 Hot Articles
We Promise