The Best DRM Removal for Mac
Why Need to Remove DRM

DRM (Digital Right Management) brings a lot of upsets to those customers who download music and movies with paying fee from App store. Steve Paul Jobs had ever published a letter to world to claim that Apple would like to abolish DRM technique to let all MP3 can play music purchased from any online app store. Bill Gates had ever said he is unsatisfied with DRM since DRM makes iTunes music couldn't play on SanDisk, Zune and other players when he accept a interview. Actually, iTunes music, movies, audio books have DRM protection, resulting in many limitation on choosing player. That brings customers a lot of inconvenience. DRM Removal Mac makes this become much more convenience. With it, customer can play music, movies, audio books to any players which they want. The following article will case-by-case to introduce the three DRM Removals.
DRM Removal Mac for M4P Music
Tune4Mac M4P Converter is a powerful M4P to MP3 DRM Removal, which can remove DRM from iTunes M4P, M4A, M4B audio files easily and legally. It is the best DRM Removal which can convert M4P audio to iPod, PSP, Zune, iPhone, MP3 player, MP4 Player and other devices. The best technique is that it has a virtual CD burner emulator which can burn DRM protection music to a special virtual CD-RW drive when you can quickly get unprotected MP3 files.
DRM Removal Mac for M4V Movies
Tune4Mac M4V Converter is a professional Mac DRM Removal which can remove DRM in a high quality and speed. It can also convert DRM protected movies to MOV, MP4, AVI, FLV, MPEG format. Tune4Mac M4V Convert depends on its three special functions to make it become the best DRM Removal
1. Remove DRM from both purchased and rental movie easily
2. Set stable and diversity "Profile" format such as Nokia, iPad, iPod, Apple TV, Gphone, Sony PSP, Sony PS3, Sony Walkman, Microsoft Zune, Creative Zen, iRiver, Sandisk Sansa, Microsoft Xbox 360, Blackberry, Flash Video, Customized Video format, Customized audio format.
3. Fine Classification for output format.
DRM Removal Mac for M4B Audio Books
Tune4Mac iTunes Audio Converter is specially designed for Mac user to Convert both DRM protected and DRM free audio books to unprotected MP3, AAC. It can not only convert iTunes protected DRM M4B, M4A audio book but also audible AA audio book. It has many advantages.
1. Support chapter intact and batch conversion
2. Fast speed and easy-to-use
3. No extra hardware or virtual drive needed
DRM indeed makes us restrictive and inconvenience, but it doesn't matter, Tune4Mac can settle all your DRM troubles. With these three best DRM Removals, you don't need to worry that you can only watch iTunes movies on iTunes, enjoy music on Mac not a phone, listen audio books on a limited format.
Read More...
Remove DRM from iTunes M4V to MP4 for BlackBerry Torch 9810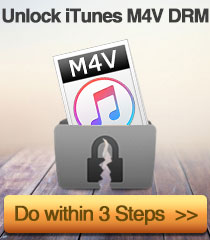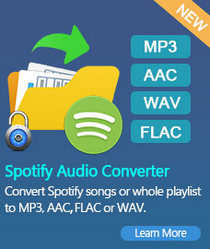 Hot Articles
We Promise