Convert M4A to MP3 on Mac OS X---Free download
General Introduction of M4A
M4A is standard filename extension of MPEG-4 audio. Common MPEG4 filename extension is mp4. From the beginning of apple using m4a in iTunes and iPod to distinguish video and audio of MPEG4, the filename extension m4a become popular and known by people. Now almost all MPEG4 audio software can support m4a. The common used m4a file is AAC (Advanced audio coding) format. It is said that, AAC will be the next generation of MP3 format on MPEG-4. However, before it is coming, MP3 still take an important position because almost all the player support MP3 format. There are still some people need to convert m4a to mp3 because of the matter of players and electric devises.
Convert M4A to MP3 On Mac OS X

Tune4Mac M4A to MP3 Convert is a professional iTunes audio converter which can convert DRM protected and DRM –free M4A, M4P, M4B to MP3, WAV and AAC easily on Mac OS X. It also can convert music to Apple iPod, iPhone, PSP, BlackBerry, HTC Phones, MP3 player, MP4 player, etc.
Note: Tune4Mac M4A to MP3 Audio convert can't support lion. If you are a lion user, you can Click Here to free download the latest version.
Outstanding features of Tune4Mac M4A to MP4 Convert
1. Virtual CD-RW Drive: Tune4Mac M4A to MP3 Convert introduces Virtual CD Burner technology to greatly increase conversion speed. Don't like a physical CD, it don't need to insert CD to Mac.
2. Batch Conversion: Tune4Mac M4A to MP3 Convert support batch conversion and convert speed considerable high.
3. Easily to Use: Tune4Mac M4A to MP3 Convert can automatically emulate the conversion workflow to rip, encode and burn. Like no other converter, you don't need to "add" music to converter, then press "convert". All this process will automatically proceed after you clicking "Burn Playlist to Disk".
The Interface of Tune4Mac M4A to MP3 Convert
Importance:
1. This Program is designed for Mac OS System, If you want a Window version, please click here
2. You can free download Tune4Mac M4A to MP3 Audio Convert, if you encountered some issue or want to enquiry before using, please email to support@tune4mac.com
More information about user guide
Related articles:

How to convert DRM M4V iTunes videos to MP4?

Steps to play protected audiobook on your Android devices

How to convert M4B and AA protected audiobook to MP3?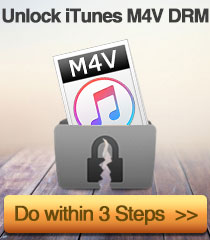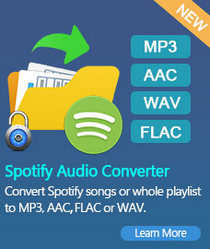 Hot Articles
We Promise