Remove DRM: Convert DRM M4P to MP3 with Tune4mac Virtual CD-RW on Mac OS X
How to Remove DRM from iTunes M4P to MP3 on Mac
Tune4Mac M4P Converter is a DRM removal tool for Mac OS X to remove DRM control and convert DRM protected M4P music to MP3 format. This DRM music Converter removes DRM control from iTunes M4P music collection for Mac OSX to play DRM protected music on any music devices or computers.
What is DRM and Why DRM is Needed for Digital Music?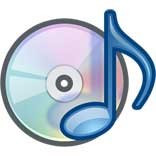 Digital Rights Management (DRM) is a copy protection technology that is designed to restrict the illegal distribution of copyrighted music. Forms of control can include restrictions on the use of certain music players, how many times a purchased music file can be burnt to CD or the number of computers it can be transferred to.
The evolution of digital music has made buying music very convenient, but it has also made piracy very prolific. The Internet has been instrumental for the distribution of illegally copied music and as more people embrace digital music while physical media sales decline, this distribution is set to increase. This is the reason why the music industry needs the DRM control.
Why Music Buyers Do Not Like DRM Control?

For consumers, DRM can be a real bone of contention. It can limit their enjoyment of music that they have legally purchased by placing too many restrictions on them.
Apple iTunes 'fairplay' DRM system for example restricts the number of computers a song can be played on; this restriction can be argued to be unfair due to it not infringing copyright but merely being an end-user activity.
Fair usage is interfered with because DRM stops the end-user from being creative - remixing etc.
Sometimes there is a need to convert from one digital music format to another in order that the music can be usable on a particular electronic device - DRM prevents choice.
DRM technology is not sophisticated enough at the moment to provide a fair end-user experience while preventing copyright infringement.
How Can Music Lovers Remove DRM Legally?

Can't transfer legally purchased songs, audiobooks, movies, music videos,... your Apple iPod, iPhone, Sony PSP, Microsoft Zune, mobile phone, Pocket PC because of the copy-protection of your media files? Now you can use remove DRM protection with the following software. Tune4Mac Audio Converter Removes DRM Copy-Protection Limitations -- Gives Users the Possibility to Profit Their Legal Right to Make Private Copies of Purchased Music. It focuses on copy-protection removal capabilities, which allow users to play music they have purchased online on all of their playback devices without any DRM restrictions.
But what if the music files that you have are DRM protected? If you face this hurdle, you may want to use Tune4Mac which removes DRM in a legal way. Actually, Tune4Mac Audio Converter can legally remove DRM from Any music service.
How Can Tune4Mac Remove DRM from M4P Music?
Tune4Mac works as a "virtual CD" drive inside your media player; just copy the songs to a Tune4Mac folder instead of to a physical CD drive. This DRM removal tool converts batches of songs with data tags intact, but Tune4Mac needs the original media player software such as iTunes.
Tune4Mac automatically converts the music you have purchased online as you are burning it to a virtual CD-RW drive as unprotected audio you can use anywhere. You can easily get unprotected MP3, WAV files ready for use on the virtual CD. Remove DRM protection from audio & music.
Tune4Mac M4P to MP3 Converter provides an easy and completed way to convert between various audio formats, such as MP3, WAV, WMA, M4P, M4A, AAC. One of featured function is that Tune4Mac software can convert M4P to MP3, WMA, WAV, OGG, M4a, AAC with the fast speed. The windows version is Tune4Win M4P Converter from https://www.tune4win.com
Note: If you need to remove DRM from iTunes protected M4V movies, we suggest you to try our Tune4mac iTunes Video Converter Platinum for Mac.
---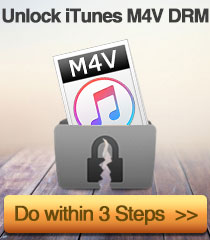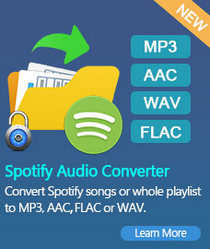 Hot Articles
We Promise