Which Movie will You Most Expect in 2015?
There were a great many fantastic movies released in 2014, and it is usually personal , even self-indulgent , to assemble the top movies of a year. However, the widely admired 2014 Oscar-winning films like Boyhood, directed by Richard Linklater, Birdman(Alejandro González Iñárritu), Selma(Ava DuVernay) would never let you down if you only to have a look.
What new movies will be coming in this year? Which one will you most expect? The following is a brief introduction of three soon-to-be-released movies: Avengers: Age of Ultron, Ant-Man, and Cinderella. And you will also get more information of the upcoming movies during the first half year.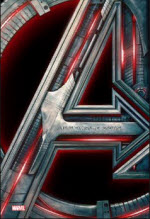 Avengers: Age of Ultron (2015)
Director: Joss Whedon; Release Date: May 01, 2015
Since SHIELD is damaged, the Avengers need to regroup forces to maintain the social order. Therefore, Tony Stark tries to create an artificial-intelligence Robert Ultron to defend against threats, However, things go away and it is up to the Earth's Mightiest Heroes to stop the villainous Ultron from enacting his terrible plan of putting an end to mankind.
Recommendation Index: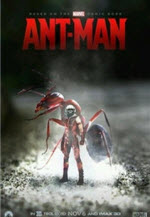 Ant-Man (2015)
Director: Peyton Reed; Release Date: July 17, 2015
The flimflam man Scott Lang steals Dr. Hank Pym's super-suit and possesses the astonishing ability to decrease in size but increase in strength. He must embrace his inner superhero and aid his mentor in safeguarding the mystery of the Ant-Man technology. Under various new threats, they will orchestrate a ruse and carry it out to maintain world peace.
Recommendation Index: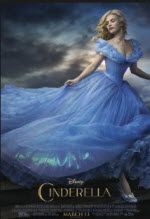 Cinderella (2015)
Director: Kenneth Branagh; Release Date: March 13, 2015
Disney takes on the Cinderella story once again. It follows the fortune of young Ella whose merchant father remarries Lady Tremaine. But, her stepmother and jealous stepsisters, Anastasia and Drisella, rechristen her "Cinderella" after she becomes their servant. And then, Ella unknowingly meets the prince in the woods, and overcomes great obstacles to live happily in the end.
Recommendation Index:

More Upcoming Films in 2015(First Half)
| | |
| --- | --- |
| Showtime | Name of Movie |
| Feb, 2015 | The Seventh Son; Fifty Shades of Grey; The DUFF; The Lazarus Effect |
| Mar, 2015 | Chappie; The Gunman; Get Hard; Home; A Year in Champagne |
| Apr, 2015 | Furious 7; The Moon and The Sun; The Age Of Adaline; The Water Diviner |
| May, 2015 | Far From The Madding Crowd; Mad Max: Fury Road; Spy; Tomorrowland |
| Jun,2015 | B.O.O.: Bureau of Otherworldly Operations; Jurassic World; The Transporter Legacy |
See Also:
All above new films then could be downloaded from Apple iTunes Store if you accidentally miss the movie schedule of cinema, or you prefer to enjoy movies at home. And you would feel more convenient to watch it on your TV, smartphone or tablet. Tips: How to play iTunes, rentals and purchases, iTunes movies on non-Apple devices?
Then what? Try Tune4mac iTunes Video Converter Platinum now! To remove the conversion limitation of 1 minute free trial, please purchase the full version ( $69.95 $44.95).
People who viewed this page are also interested in these articles:

Enjoy iTunes Disney Movie Frozen with Your Babies

Convert iTunes M4V Guardians of the Galaxy to MP4

How to Keep iTunes Rentals - Bears Forever?