New HTC One: Features and Comparisons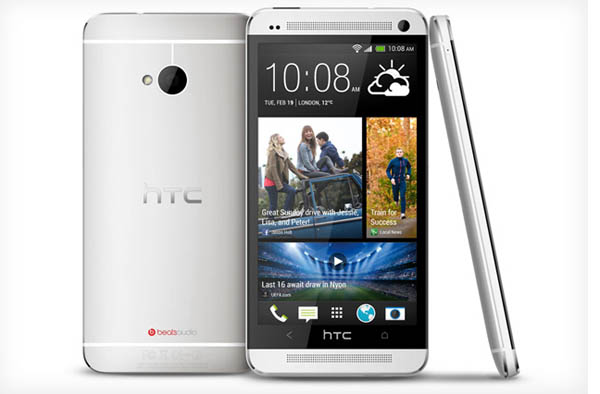 HTC just announced its latest flagship phone on Tuesday In New York City. The supersized HTC One (known as M7 before releasing) will battle other devices with HTC Sense, the unique UltraPixel camera, Beats Audio and superior configurations. Whether it's able to translate its strategy to sale will take some time to know for sure, but there are enough unique features on board this phone to make things interesting.
Android and HTC Sense 5
While the HTC One will be running Android 4.1.2 as Android 4.2.2 is beginning to be released, HTC believes its new and improved Sense skin will make all the difference that the small jump in the operating system cannot.
Sense 5 comes with some HTC standards like the time and weather widget on the lock screen, but has quite a few notable differences from previous versions. It's first big feature is BlinkFeed, which makes the homescreen have a bit of a Flipboard style, and show all the social network updates, news and new messages on the main screen. Hence, users do not need to switch back and forth to read all information and contents. And according to the feature, HTC also announced that they already have more than 1400 partners, ESPN is the largest one.
Another feature that is in place with the help of Sense 5 is Sense TV, which makes use of HTC One's infrared sensor to turn your phone into a remote control for your television.
Camera with Ultrapixels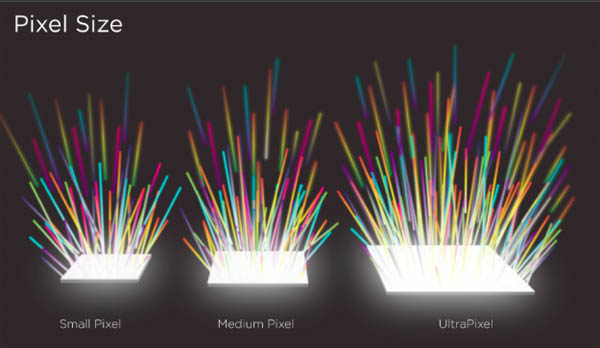 UltraPixel, as opposed to the megapixel, is that it uses larger individual pixels to improve low-light performance and reduce noise in the images by capturing more light - 300 percent more, to be exact. The camera itself clocks in at just 4 megapixel, which is deceivingly low because of the Ultrapixel feature. Because it has less pixels it can fit 2.0 micron pixels, which is more than you see on the average 8-megapixel camera or even the higher 13-megapixels offerings out there. And the phone uses the wide-angle lens, which enables it to have a broader perspective than other phones.
Also featured on the camera is the HTC Zoe. The feature will automatically record 5 pictures before you pressing the shutter, and 15 pictures in 3 seconds after taking the picture, so you can browse to pick which is best. Moreover, it will automatically integrate pictures in the 3 seconds and record into a video, and also it supports to clip, add transitions and share your artwork to social networks..
Comparison with iPhone 5, Galaxy S III and Lumia 920
HTC has made big efforts to join the ranks of smartphone legend. Let's take a look at the tech specifications and comparison with other smartphones. One thing needs to notice that, the 4MP rear camera is based on the UltraPixel technology, if you just consider the number is too low to believe, then please scroll up to read the paragraph "Camera with UltraPixel".
Product
HTC One
Apple iPhone 5
Samsung Galaxy S3
Nokia Lumia 920

Operating System

Android 4.1.2 with Sense 5
iOS 6.0.1
Android 4.0 with TouchWiz UI
Windows Phone 8

Screen

4.7-inch LCD
4.0-inch LCD
4.8-inch
Super AMOLED

4.5-inch
PureMotion HD+ IPS

Resolution

1920 × 1080
1,136 × 640
1,280 × 720
1280 x 768
Processor
Quad-core Snapdragon 600
Dual-core A6X
Dual-core Snapdragon S4 (US)
1.5GHz, quad-core Snapdragon S4 Pro
RAM
2GB
1GB
2GB
1GB
Storage
32 / 64GB
16 / 32 /64GB
16 / 32GB + micro SD
32GB
SD Slot
NO
NO
YES
NO
Front Camera
2.1 Mefapixels
1.2 Megapixels
1.9 Megapixels
1.2 Megapixels
Rear Camera
4 Mefapixels

8 Mefapixels
8 Mefapixels
8.7 Megapixels
Connectivity
Wi-Fi, 4G LTE, HSPA+
Wi-Fi, 4G LTE, HSPA+
Wi-Fi, 4G LTE, HSPA+
Wi-Fi, 3G (WCDMA), 4G LTE
Bluetooth
4.0
4.0
4.0
4.0
Battery
2300mAh
1440mAh

2100mAh
2000mAh
Talk Time
no official data
8 hours
8 hours
17 hours (2G)
10 hours (3G)
Standby Time
no official data
225 hours
225 hours
400 hours
Port
Micro USB
Lightning 8-pin connector
Micro USB
Micro USB, Wireless
Size
137.4 x 68.2 x 9.3 (mm)
123.8 x 58.6 x 7.6 (mm)
136.6 x 70.6 x 8.6 (mm)
130.3 x 70.8 x 10.7 (mm)
Weight
143g
112g
133g
185g
Price
£510 (including tax)
$200+

$200+

$200+

Status
Available to Book in UK
Available
Available
Available
Pricing and Availability
The HTC One will be available in 80 different countries and on 185 carriers. The device will become available in March of this year. While no official date is set, it will launch after March 15.
Carriers in the U.S. that will have the HTC One available include AT&T, Sprint, and T-Mobile. All four major UK carriers - O2, EE, Vodafone and Three – and all four Canadian carriers - Rogers, Bell, Telus, and Virgin Mobile – will carry the device as well.
HTC has announced that it will offer $100 off to anyone who pre-orders the handset and agrees to trade in his or her current device in exchange for the HTC One.
A few hours after the conference ended, HTC One has commenced pre-sales on Britain's leading online seller Clove. According to Clove booking page, HTC One pre-sale price including tax is 510 pounds.
Tips If You Want to Have a HTC One:
If you have a HTC One, you may want to convert your iTunes movies and music to your new device, you can use the iTunes Movies to HTC Converter and iTunes Music to HTC Converter to remove iTunes DRM protection, and import medias to your new superior device. [More]
---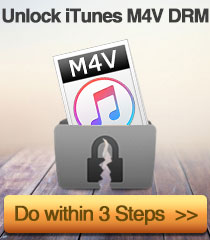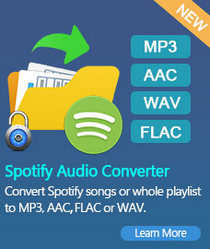 Hot Articles
We Promise