New Movies coming to theaters in September 2017
How time goes so fast that children are heading back to school, and the multiplexes are starting to fill up with high-profile releases eager to make headway with both audiences and awards groups.
That's right, it's September! This month starts strong with two big-budget horror efforts (It, Mother!), and ends with the latest from Tom Cruise, an inventive animated feature, and a fantastic indie starring Harry Dean Stanton and David Lynch. The movie theater is about to become the place to be, so check out the new movies coming to theaters in September 2017.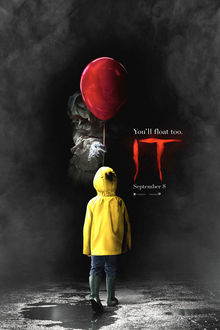 It is an upcoming American horror film based on Stephen King's 1986 novel of the same name. In Derry, Maine in the summer of 1989, a group of outcast preteens known as "The Losers Club" fight against an immortal, shape-shifting entity responsible for the disappearance of dozens of children in their town, and are forced to confront their own personal demons in the process.
Release date: September 8, 2017 (USA)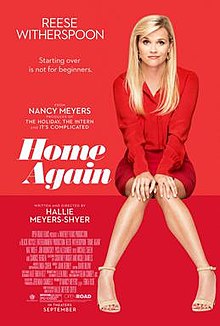 Home Again is an upcoming American romantic comedy film, written and directed by Hallie Meyers-Shyer in her directorial debut. It mainly tell us that a recently separated mother of two starts a new life in Los Angeles, which is complicated by her decision to house three young, charismatic guys.
Release date: September 8, 2017 (USA)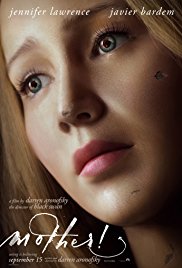 A couple's relationship is tested when uninvited guests arrive at their home, disrupting their tranquil existence. From filmmaker Darren Aronofsky (Black Swan, Requiem for a Dream), mother! stars Jennifer Lawrence, Javier Bardem, Ed Harris and Michelle Pfeiffer in this riveting psychological thriller about love, devotion and sacrifice.'
Release date: September 15, 2017 (USA)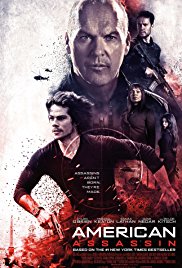 When Cold War veteran Stan Hurley takes CIA black ops recruit Mitch Rapp under his wing, they receive an assignment to investigate a wave of random attacks on both military and civilian targets. After discovering a pattern of violence, Hurley and Rapp join forces with a lethal Turkish agent to stop a mysterious operative who wants to start a global war.
Release date: September 15, 2017 (USA)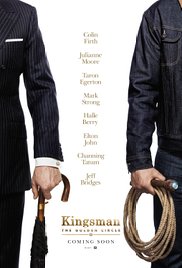 With their headquarters destroyed and the world held hostage, members of Kingsman find new allies when they discover a spy organization in the United States known as Statesman. In an adventure that tests their strength and wits, the elite secret agents from both sides of the pond band together to battle a ruthless enemy and save the day, something that's becoming a bit of a habit for Eggsy.
Release date: September 22, 2017 (USA)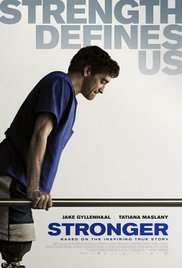 Jeff Bauman loses both of his legs when two bombs explode during the Boston Marathon on April 15, 2013. After regaining consciousness in the hospital, Jeff is able to help law enforcement identify one of the suspects, but his own battle is just beginning. With unwavering support from his family and girlfriend, Bauman embarks on a long and heroic journey to physical and emotional rehabilitation.
Release date: September 22, 2017 (USA)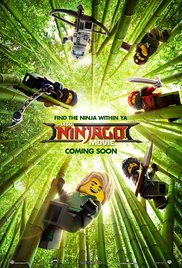 The battle for NINJAGO City calls to action young Master Builder Lloyd, aka the Green Ninja, along with his friends, also secret ninja warriors. Led by Master Wu (Jackie Chan), as wise-cracking as he is wise, they must defeat the evil warlord Garmadon (Justin Theroux), who also happens to be Lloyd's dad. Pitting father against son, the epic showdown tests these fierce but undisciplined modern-day ninjas as they learn to check their egos and pull together to unleash the inner power of Spinjitzu.
Release date: September 22, 2017 (USA)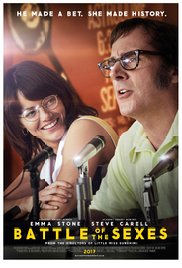 The 1973 tennis match between Billie Jean King and Bobby Riggs became the most watched televised sports event of all time. Trapped in the media glare, King and Riggs were on opposites sides of a binary argument, but off-court each was fighting more personal and complex battles. With her husband urging her to fight for equal pay, the private King was also struggling to come to terms with her own sexuality, while Riggs gambled his legacy and reputation in a bid to relive the glories of his past.
Release date: September 22, 2017 (USA)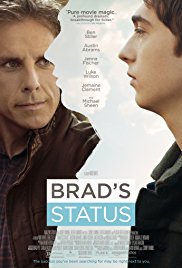 Brad Sloan has a satisfying career and a comfortable life in suburban California, but it's not quite what he imagined during his glory days in college. Sloan keeps comparing his life with those of his four college friends, wondering what it would be like to have their well-paying and glamorous jobs. When circumstances force Brad to reconnect with his buddies, he soon begins to question whether he has failed, or is in some ways the most successful of them all.
Release date: September 22, 2017 (USA)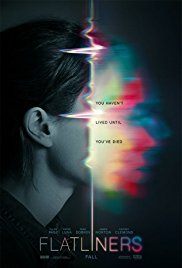 Seeking answers about the afterlife, Chicago medical student Nelson (Kiefer Sutherland) persuades his fellow pupils to help him end his life, and then resuscitate him in the nick of time. Atheist David (Kevin Bacon), playboy Joe (William Baldwin) and troubled Rachel (Julia Roberts) also journey into the unknown, looking for meaning in their own lives. As the experiments become more perilous, each is forced to contend with the paranormal consequences of trespassing on the other side.
Release date: September 29, 2017 (USA)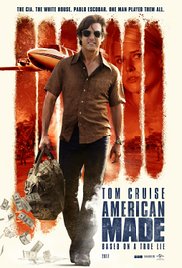 Barry Seal, a TWA pilot, is recruited by the CIA to provide reconnaissance on the burgeoning communist threat in Central America and soon finds himself in charge of one of the biggest covert CIA operations in the history of the United States. The operation spawns the birth of the Medellin cartel and almost brings down the Reagan White House.
Release date: September 29, 2017 (USA)
Note: All the above new movies will come to theaters in August 2017. And you can pre-oder, purchase or rent these movies from iTunes.
---
Tips for you to Play the new movies from iTunes Store Freely
iTunes movies you purchased or rented are protected with DRM. You can only play them on iPhone, iPad, Apple TV and other Apple devices. If you want to play iTunes movies without any limitation, Tune4mac iTunes Video Converter is a professional iTunes DRM removal software for you. Here is a tutorial. [More]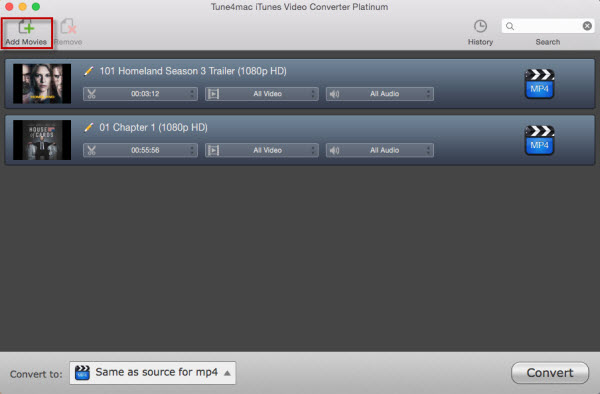 1. Download and install the iTunes DRM Removal tool on your Mac.
2. Click the Add Movies button to import your iTunes purchases and rent movies to the program.
3. Click Convert to profile list to select a suitable output format.
4. Click Convert button from the top to start the conversion and rip DRM protection.
---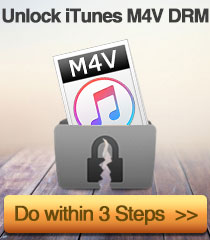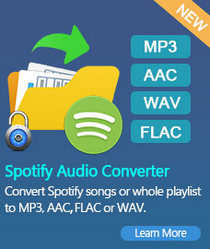 Hot Articles
We Promise