Oscar Preferences and Predictions for 85th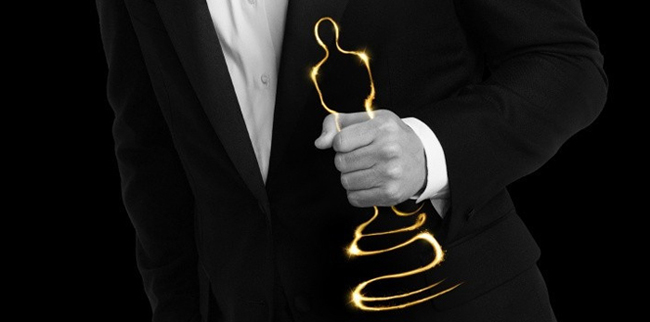 The year 2011 has brought the U.S. film industry a classic novel heat. Among the many adapted movies, the most pro-gazed are: the 13th being adapted into film, but this time processed into a theater-style "Anna Karenina"; supernaturally attractive cast "Les Misérables"; with a unique story-telling technique to present a magical experience "Life of Pi". The year of 2012 several positive themes of family ethics comedies are also popular, and nominated for a number of major Awards. For example, the "Silver Linings Playbook" described a husband was betrayed by his wife and escaped from a mental hospital, occasionally met a spicy young widow, then fell in a bitter but romantic love; another example is "The Sessions", how a disabled man overcame his sexual problems with the help of a middle-aged woman, presented human caring. Last year, the performances of actors and actresses are very outstanding, and "The Sessions", "The Master", and "Flight" are the movies taking acting as their highlights.
In short, the basic trend of 85th Oscar Award is: the duel of blockbuster and small production, political piece and adapted piece, veterans and rookies. Oscars has always been pro-gaze biographical films, and adaptation from the true story and the classic, but in recent sessions, Oscar ignored variety of subjects and types, just "specially fascinated in low-budget films and art films, such as 'The Hurt Locker' and 'the artist', etc."
The Oscar's "preferences"
Oscar has developed for more than 80 years, nearly 6,000 film professionals to vote, the selection is like a huge project. From submitting entries, announcing nominees to the awards, which lasted more than three months. Publicity, marketing and hype, insider operation and private transactions, gradually formed a "general rule" as "politically correct", "the blockbuster complex", "the elderly complex", "compensation mechanism" and "balancing mechanism".
Recently, some of the Oscar scholars have written articles describing the Oscar's preferences as their forecast basis.
Biopics: Shoot biopic maybe the most difficult, especially the high-profile figures. Oscars would like to see a great cast portraying the great man. For example, "The King's Speech" and "The Queen".
Small movies: Oscar has always regarded itself as an admirer of art, so the small movies even those who never released in theater, could always get 5-8 nominations, for example, "A Beautiful Mind" and "The Hurt Locker".
True stories: Oscar is excited about true stories, involving real people, the story is much stronger than the fictional character,for example, "Munich" and "127 hours".
Adaptations: For a long time the Oscar believe that movies based on paper books are credible, whether classic novels or popular fictions, pure adaptation will enhance the quality of the original, for example, "the Lord of the Ring" and "No Country for Old Men".
Predictions of 85th Oscar
As the basis of the general rules, latent rules and the reference of Oscar, and take the Golden Globes Awards, Screen Actors Guild, and Directors Guild as referrals, I take the liberty of making a forecast for the 85th Academy Awards.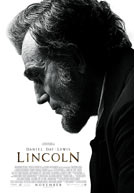 Best Picture: Lincoln
Justification: In the Context of the movie in political science, President Obama reelected, making this biographic film that is about his most admired the 16th president favorable by nearly 6,000 voters. "This is a masterpiece about democracy."
Best Director: Steven Spielberg
Justification: In most cases, this prize goes to the director of the Best Picture.
Best Actor: Daniel Day-Lewis
Justification: Daniel Day-Lewis brought Abraham Lincoln to life in Lincoln like only he could have, both spirit and form. People marked his acting as "incredible" and "more like Lincoln than Lincoln does".
Best Actress: Jennifer Lawrence or Emmanuelle Riva
Justification: Jennifer Lawrence has made some lackluster movies much better with her outstanding performances, including the one she gave in Silver Linings Playbook. Emmanuelle Riva is 85 years old now, and she has won more than 10 awards with her consummate acting in "Amour".
Best Supporting Actor: Philip Seymour Hoffman
Justification: the prize of the competition is particularly intense because of the countless excellent supporting actors, and Tommy Lee Jones, Robert De Niro those former Oscar winners, but Hoffman is outstanding.
Best Supporting Actress: Anne Hathaway or Helen Hunt
Justification: Anne has made big efforts and transition to express Fantine, a large weight loss, cut hair short, and worked hard to sing. Helen made a bold nude performance in "The Sessions".
Additionally, "Life of Pi" may not get those main prizes, but the Best Visual Effects Award is already in its hand.
Continue Reading:
The 85th Academy Awards Nominees 2013
---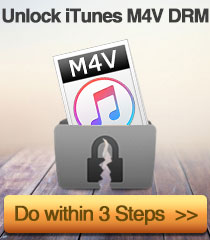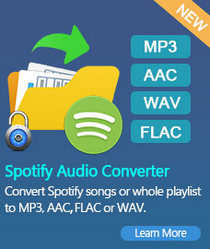 Hot Articles
We Promise