Which's Better? PS4 Or Xbox One
Unique pros and cons of each game console
Sony PlayStation and Microsoft Xbox are popular game consoles in the market. Game lovers will never miss either of these two products. But which one to choose, which one is better? PlayStation 4 or Xbox One? You may also want to know the answer to this question:
I have an xbox 360 and an ps3 as well and I have been a fan of each gaming system. I thought about buying the xbox one or buying the ps4, but heard bad and good things about both. What are the pros and cons of each game system?

No matter you are new to game console or plan to buy either one, you should not miss the information of both PS4 and Xbox one, and unique pros and cons of each game system introduced here.
PS 4 and Xbox One Information
| | | |
| --- | --- | --- |
| Parameters | PS4 | Xbox One |
| Developer | Sony | Microsoft |
| Release date | 15 November 2013(North America) | November 22, 2013(North America) |
| Price | $399 | $499 |
| OS | PlayStation 4 system software | Xbox OS, Windows custom kernel and a hypervisor |
| CPU | Semi-custom 8-core AMD x86-64 CPU | Custom 1.75 GHz AMD 8 core APU |
| Storage | Hard drive, 500GB | 500 internal hard drive |
| Connectivity | 802.11 b/g/n Wireless, Bluetooth 2.1, USB 3.0, Ethernet 10/100/1000 | Wi-Fi IEEE 802.11n, Ethernet, 3 × USB 3.0, HDMI 1.4 in/out, S/PDIF out, IR-out, Kinect port |
| Online Services | PlayStation Network | Xbox Live |
Pros and Cons of Sony PS 4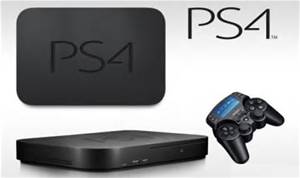 PS4 pros:
It does have extras like videos, music, and other apps.
it is cheaper.
The hardware is thought to be more powerful.
Access to awesome exclusives, like the Infamous series.
You have Sony supporting the machine, and in the past they have shown that they continue to make great games for years after the console is released ( ps2 still had new games up until this year, PS3 still has some great exclusives coming out - more than the Xbox 360)
It has play as you download, so does xbox.
Sony has been better for games all around for PS2 and PS3 also.
Note: PS4 can't play iTunes movies you downloaded because of video DRM protection. ( Check here to see how to transfer iTunes movies to sony PS4 )
PS4 Cons:
They pump out games but hardly support their consoles after launch.
Pros and Cons of Microsoft Xbox One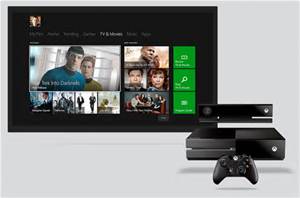 Xbox One pros:
Xbox One has about 30+ features/abilities the PS4 does not have.
It has some good apps / other extras such as Skype.
Xbox 360 was known for having good online play, so if you are into that, then you know that xbox has been good in the past for online. ( PS4 is also beefing up their online service, so it remains to be seen which system is better for online).
Some cool exclusives for Xbox such as halo.
Play as you download. (

How to play iTunes DRM M4V movies on Xbox One?

)
The kinnect sensor - this may be a pro or a con, depends on how well it is integrated. PS4 has the PS Eye which is the same thing, but it is not bundled with the console.
Xbox One Cons:
Conclusion:
Both Sony PlayStation 4 and Microsoft Xbox One are love for game fans. Besides play games on these two game consoles, we can also use it as a good media player to watch movies. When it comes to iTunes M4V movie, you should remove DRM of the M4V movies first and then transfer the converted movie to PS4 or Xbox one for enjoyment. Tune4mac provides best DRM removal tools for helping you enjoy iTunes purchased or rental movies on PS4 and Xbox One at ease.
---
Then what? Try Tune4mac iTunes Video Converter Platinum now! To remove the conversion limitation of 1 minute free trial, please purchase the full version ( $69.95 $44.95).
Related articles:

Why remove DRM from iTunes M4V videos?

4 Tips to help you choose good DRM M4V removal software

How to play iTunes movies on xBox One? how about on PS4?

How to watch iTunes videos on Roku, not Apple TV only?